Date:
2012-05-17

Time:
18:30~21:30

Rundown:
18:30 – 19:00: Registration 19:00 – 20:00: Event 20:00 – 21:30: Cocktail Reception

Venue:
555 Xizang Zhong Lu

Price:
RMB 200 for members, and RMB 300 for non-members. Price includes free flow of soft drinks & local beer, 1 glass of wine, as well as a nice dinner buffet.

RSVP:
Seats are limited, please send the email to infoshanghai@cameraitacina.com to subscribe this event by 16th May 2012, including information: • Name • Company Name • Position • Mobile number.

Language:
English
China-Italy Chamber of Commerce, in cooperation with Swiss Chamber of Commerce in Shanghai, Singapore Chamber of Commerce and Industry in China and Malaysian Chamber of Commerce and Industry in China, has the pleasure to invite you to a seminar, which will be held on 17th May, 2012.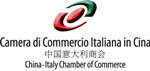 Disputes frequently arise in business relationships. As a foreign (invested) company, you may one day find yourself in a dispute with a Chinese company, government authority, employee, etc. Common practice in Chinese business relationships is to re-negotiate or settle disputes, but if this does not lead to a satisfactory result, you may need to proceed to (international) arbitration or Chinese courts. Common challenges to Chinese litigation (and to a certain extent, arbitration) are local protectionism and corruption, strict evidentiary rules, enforcement challenges and the costs of litigation. Notwithstanding the current system's imperfections, many disputes are now being successfully resolved through formal dispute resolution mechanisms in China.
SPEAKER
About Maarten Roos (Managing Partner of R&P China Lawyers)
Maarten Roos has worked in the Chinese legal industry since 2002, and founded R&P China Lawyers in 2010 as one of the first foreign-managed Chinese law firm in Shanghai. Exclusively supporting international businesses operating in China, Maarten and his team of Chinese lawyers cover a broad range of practice areas including investment, commercial, intellectual property, employment, tax and dispute resolution. He lectures on Chinese law to foreign EMBA students at the Shanghai Jiaotong University, and has authored the book "Chinese Commercial Law: A Practical Guide" (Kluwer Law, 2010) on the practical challenges of doing business in China. Since 2008 Maarten has been recognized annually in Asialaw's Leading Lawyers survey for his expertise in corporate matters and dispute resolution, and in September 2011 legal magazine China Law & Practice nominated his team Employment Team of the Year for its work on employment documents, structuring corporate governance systems, and dealing with management disputes.
Location:
Shanghai Marriott City Center
555 Xizang Zhong Lu 西藏中路555号

Please click here to download the map of the hotel.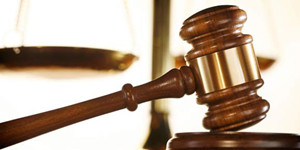 In case you need to cancel your attendance to the event, please write an email to infoshanghai@cameraitacina.com at least 24 hours prior to the event. Failure to cancel your RSVP timely will require the payment of a "no show bill" of the full amount stated in this invitation. The event could be cancelled if we couldn`t meet the minimum guaranteed number 20.