The China-Italy Chamber of Commerce together with China Entrepreneurs, is pleased to invite you to the seminar Crisis Communication in Today`s Real Time World to be held in Kathleen`s 5, on 15th February, 2012.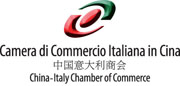 No matter how well an organization is managed and secured against potential disasters, awareness of the possibility of a crisis situation appearing on the doorstep is essential. The global business environment moves in real-time, and as a result the reaction to a crisis has to be fast. This makes accurate crisis management highly difficult to accomplish and exponentially more critical. Combining speed and accuracy in crisis management is a crucial part of every manager's skill base, and "Crisis Communications in Today`s Real-Time World" will provide an opportunity to gain comprehensive insight into the challenges that face businesses in today's real-time world.
Main topics:
→The First 24 Hours: The Secret of Managing Crisis Communication
→Crisis Communication: Consumer's Perspective
→The 24/7 Environment and Corporate Crisis Preparation
If you want to learn more about the seminar, please click here to download the brochure in English or click here to download the brochure in Chinese.
How to apply?
If you show interest in this seminar, please send email to infoshanghai@cameraitacina.com to reserve the seat by 12th February 2012, including information: • Name • Company Name • Position • Mobile number.
How to pay?
Along with your registeration, you can pay either on the spot or by bank. Please find below detailed bank information for your reference:
1. USD Bank Transfer:
Standard Chartered Bank, Shenzhen Branch, China:
a/c# 501-510-014-009 (SWIFT code: SCBLCNSXSHZ)
Bank Account: CHINA ENTREPRENEURS LIMITED
2. RMB Bank Transfer:
Bank of Communication Beijing, Municipal Branch, Dongdan Subbranch, China:
Bank Account: 1100 6113 1018 0100 12979
Company Name: 北京英克贝特投资咨询有限公司
If you pay by bank transfer, we kindly remind you to send us copy of the bank slip.
The conference fee includes: Access to all conference sessions, conference materials, lunches, refreshments and receptions.
* 5.5% tax is included in the ticket price, should you require an official tax receipt (Fa Piao), please contact annie.cao@cebexgroup.com.
Conference fee: All cancellations must be received in writing by 8th February 2012 in order to receive a full refund, with the exception of the 10% administration charge. We will not accept verbal cancellations. Cancellations received after 8th February 2012 will be liable for the full conference fee. However, substituting participants can be sent to attend in your place at no extra charge. In the event of a force majeure, CEBEX Group will not be liable for any expenses incurred by delegates or their organizations.