.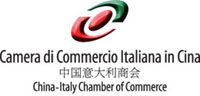 Chinese Language Course (Basic Level)
The China-Italy Chamber of Commerce is glad to inform you that we are organizing a new language course in Guangzhou.

 Basic Chinese Course

*Given by professional experience mother-tongue teacher who speaks both English and Chinese: the course will use a new didactics method, based on communicative approach.

Level: basic

Starting Date: Wednesday, May 23rd, 2012
Finishing Date: Wednesday, October 17th, 2012

Timing: 2 times/week, Wednesday from 18.30 to 20.30 and Saturday, from 14:00 to 16:00, 40 times, 80 hours in total

Venue: Room 1306, Haomen Unit, Mingmen Building Huacheng Avenue 8, Zhujiang New Town, Guangzhou
           广州珠江新城花城大道8号名门大厦豪门阁1306室

Price:
3000 Rmb/pax for Members 
3500 Rmb/pax for Non-members 
The price also includes the text books.
Details
Participants: Courses are available to CICC Member Companies (extended to company`s staff and Member`s family) and Non-Members. Classes are minimum 5 pax.

Subscription Deadline: Tuesday, May 15th, 2012 ("First come, first served" basis)

More information: Please mail to: infoguangdong@cameraitacina.com

Payment: The payment should be done within Tuesday, May 15th, 2012 in cash at CICC Guangzhou office, or by t/t transfer:
Account name: China-Italy Chamber of Commerce
Bank name: BANK OF CHINA BEIJING XINCHENGGUOJI SUB-BRANCH
RMB Account: 333756012539
EUR Account: 335056012539
China-Italy Chamber of Commerce,
BANK OF CHINA BEIJING XIN CHENG GUO JI SUB-BRANCH,
1/F, Building No.26, Central Park, No.6 Chaoyang Men Wai Avenue, Beijing, China;
Tel: +86-(0)10-65979313
Fax: +86(0)10-65979312;
SWIFT Code: BKCH CN BJ 110.
Best regards,
CICC
 
No cancellation is allowed.