Date:
2012-05-15

Time:
15:00~18:30

Rundown:
15:00 - 15:30 Registration 15:30 - 15:45 Welcome and introduction by the organisers 15:45 - 16:15 How to enforce your intellectual property rights in China Davide Follador, Franzosi, Dal Negro, Setti Law Firm 16:15 - 16:35 Coffee Break 16:35 - 17:00 Case Studies 17:00 - 17:30 Q&A Session 17:30 - 18:30 IPR One-On-One Consultation Sessions

Venue:
No 18. Yong He Road, Nanchang District

Price:
Free of charge for European SMEs

RSVP:
Please register by emailing rsvp-china@china-iprhelpdesk.eu, and put infoshanghai@cameraitacina.com in CC, including the name and date of the event in the subject line.

Language:
English
China-Italy Chamber of Commerce, in cooperation with China IPR SME Helpdesk, European Union Chamber of Commerce in China, AWIE - Wuxi Association of Western Invested Enteprises, NBSO Nanjing - Netherlands Business Support Office, has the pleasure to invite you to a seminar to be held in Wuxi on 15th May, 2012.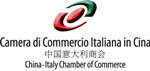 Event Description
Many companies that are active on the Chinse market find that their product, trademark or know-how has been copied or used by another company for profit. Companies often believe that these infringements are part of the business environment in China, and that it would be too difficult and expensive to take actions to stop the infringers. The China IPR SME Helpdesk and the European Union Chamber of Commerce in China are pleased to invite you to a workshop which will addres the following issues:
• Learn about the impact infringement can have on your business and how to spot infringement
• Gain insight in the different options available to stop infringement and learn how to protect your business
• Listen to real life case studies
• Receive practical, business-focussed advice from a China IPR expert
You are welcome to ask questions throughout the presentation and during the dedicated Q&A time. You may also book a private one-on-one IPR consultation session with the expert following the seminar.

Speaker Biography
Davide Follador has been practicing as attorney since 2001 and has extensive experience in the fields of intellectual property and commercial law. Follador specialises in Chinese commercial law and intellectual property law, and has been focusing on the Italian-Chinese business law scenario since 2007. He has a good understanding and experience of the Chinese economic environment and has handled cases in the automotive, electronics, food, luxury goods and other industries. Davide Follador gives legal advice to both Italian and international companies about patents, trademarks, geographical indications, copyright, unfair competition, licensing and online IPR. He is experienced in both out-of-court proceedings and court litigation.
After cooperating with major IP law firms in Italy and serving as officer in the Italian Police, Davide Follador is currently in charge of the China Desk of Franzosi, Dal Negro, Setti Law Firm, operating in Beijing and Shanghai. He is a frequent speaker on seminars for local companies and administrative bodies on the subject of intellectual property. He also acts as a tutor at the Beijing School of Government.

One-On-One Consultation Sessions
If you would like to receive confidential one-on-one advice about your China IPR, sign up for a free, 20-minute consultation with our qualified IP lawyer. To ensure you have a chance to meet with the expert, please book your session in advance by indicating your interest when you register. The IPR one-on-one consultation is open to European SMEs on a first-come, first-served basis. Any information you provide to the China IPR SME Helpdesk with be treated as confidential.

Registration and cancellation
China IPR SME Helpdesk events are available to European Small and Medium Enterprises (SMEs) and SME intermediary organisations such as embassies or consulates, chambers of commerce and trade associations ONLY. China IPR SME Helpdesk events are closed to law firms and consultants who offer IPR services. If you meet the criteria and would like to attend please register by emailing rsvp-china@china-iprhelpdesk.eu with the name and date of the event in the subject line. You will receive a confirmation email. Because places are limited, in the case of unexpected cancellations please inform the Helpdesk as soon as possible
 
Location:
Kempinsky Hotel Wuxi, No 18. Yong He Road, Nanchang District, Wuxi
无锡凯宾斯基饭店南长区永和路18号
 
.